On 9 February 2023, Georges Engel, Minister of Sport, and Taina Bofferding, Minister for Home Affairs, presented the "Lëtzebuerg lieft Sport - Mindmap", a catalogue of 50 examples of good practice designed to encourage municipal officials to promote sport and physical activity at local level.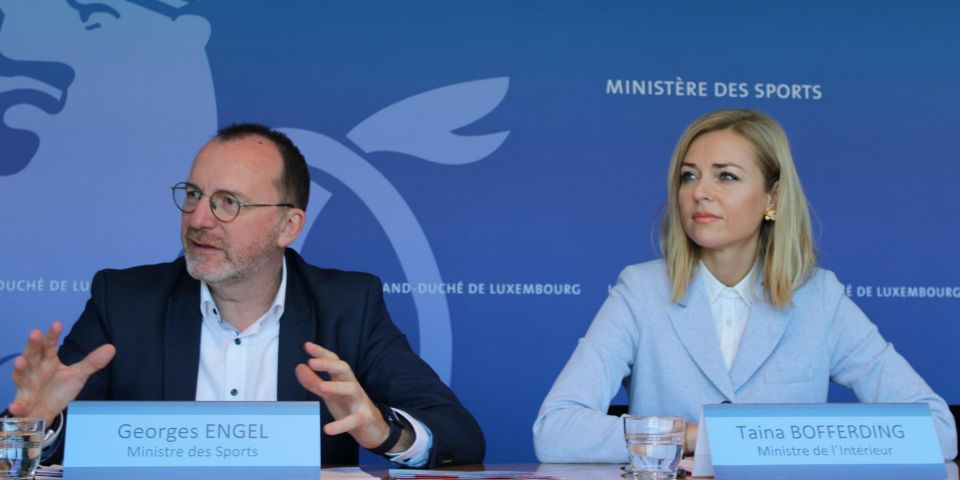 The catalogue sets out the LTAD - Lëtzebuerg lieft Sport, framework concept at local level; a strategy developed and presented to the public in 2021. The acronym LTAD stands for "Long-Term Athlete Development", a concept that aims to establish athletes among the world's elite.
"Lëtzebuerg lieft Sport" promotes sport to the entire population. "So it's about all of us - we should develop a lifelong enthusiasm for sport and physical activity and stay active. The common goal is to anchor our country in an approach based on sport and physical activity," emphasises Georges Engel.
"Lëtzebuerg lieft Sport " is a concept that is suitable for all levels and backgrounds: family, education, leadership, organised sport, work and, not to be forgotten, the municipalities.
"Municipalities are key players in promoting sport and physical activity in everyday life. In particular, urban development offers them the opportunity to create urban spaces that encourage physical activity, whether through 20 km/h zones, green spaces or short walking or cycling distances to shops," says Taina Bofferding.
Municipalities also encourage and influence the physical activity of the population by building sports facilities or supporting local sports activities. Whether it is organised community sport with its function of social integration or unorganised sport with its focus on health, sport and physical activity are indispensable for a sustainable municipal policy.
In the catalogue of 50 examples of good practice, many of the proposed projects are directly related to the promotion of physical activity, particularly with the aim of creating active and sporty communities. The mindmap also shows that sports trends have now spread to public spaces through the installation of light and local facilities, which are increasingly open to the public. Another important lesson from the document for municipal leaders is that transforming public space into a space for physical activity is inexpensive. For the Minister of Sport, Georges Engel, "a modern municipality encourages its citizens to be physically active".
Press release by the Ministry of Sport and the Ministry of Home Affairs